So honored to win IRISH TATLER WOMAN OF THE YEAR in the fashion category in October this year and be awarded alongside such incredibly wonderful, visionary women such as Andrea Horan, Sinead Burke, Alice Leahy, Ivana Bacik, Roz Purcell, Kellie Harrington, Dr.Nora Khaldi.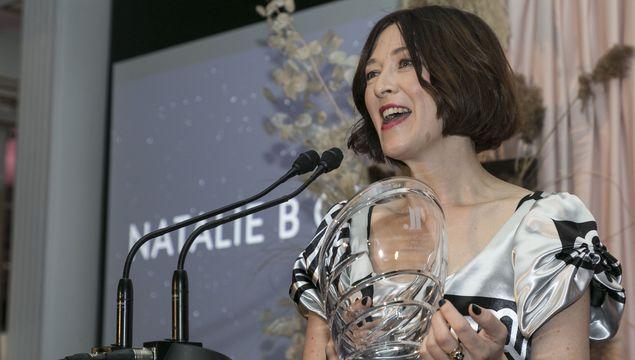 An agenda-setter for the industry, both at home and further afield, her work features a strong feminist rhetoric and most recently, her SISTERS show was inspired by the power that sisterhood can have in affecting social change for women across the globe.
Not only did this collection nod to the amazing craftsmanship of Carrickmacross lace, it was also in collaboration with the United Nations Population Fund, highlighting women's rights globally for bodily autonomy.
https://irishtatler.com/wotya/natalie-b-coleman-designer