July 2019 
The gorgeous and so lovely Vogue Williams and Andrea Horan asked me to design Bridesmaid dresses for the wedding of their friends James O' Neill and Bryan O'Sullivan. One rule, they had to be white. See all the gorgeous pics of these two beautiful Queens below XXX  
"It's a rule universally acknowledged that you shouldn't wear white to weddings, but Vogue Williams is an "in vogue" rule breaker in this spectacular Natalie B Coleman dress. 
Serving as one of two bridesmaids at the wedding of James O'Neill and Bryan O'Sullivan alongside Tropical Popical's Andrea Horan, the presenter executed the dress code - white, white, white - perfectly and amped up the drama for the very extra affair. 
Both bridesmaids sported traditional yet whimsical dresses made by the Irish designer, a native from Co Monaghan Ireland. 

Vogue's dress featured a thigh-high split but the Victorian, vintage-styled high neck made for an exceptionally chic ensemble. Horan's, however, was a study in delightful excess, all structured ruffles and frothy plumes of silky white material. And yes, another thigh-high slit."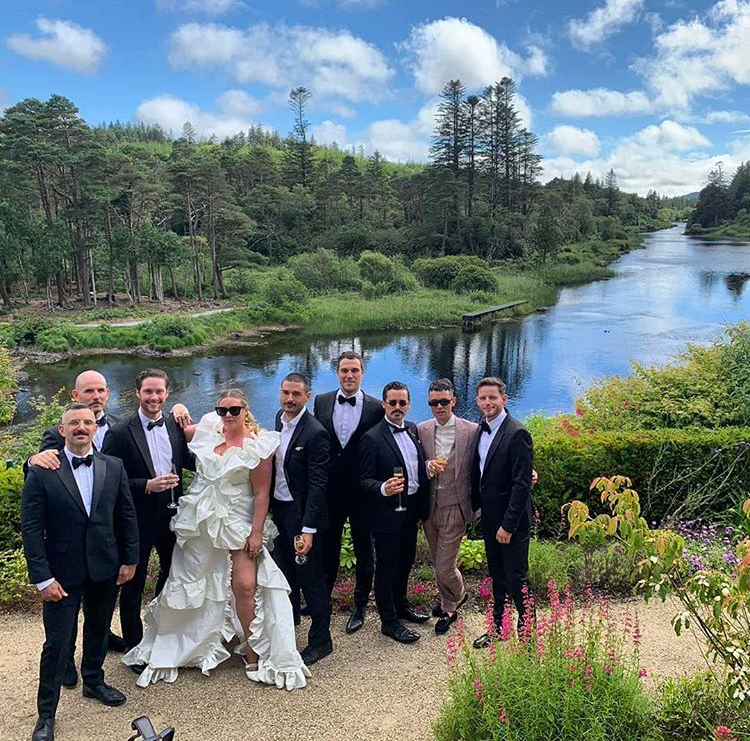 *Text taken from RTE coverage of the wedding.