In December I was thrilled to travel to Bangkok to represent Ireland at the 8th Celebration of Silk and at the 1st International Thai Silk Fashion Week.
The exhibition and fashion show' s aim was to promote Thai silk and celebrate the life-long work of Her Majesty Queen Sirikit who has worked relentlessly to elevate the status and quality of the craft of Thai silk. This work has also promoted the well-being of Thai women through promoting local arts and crafts that have helped to provide supplementary incomes for underprivileged families since 1976.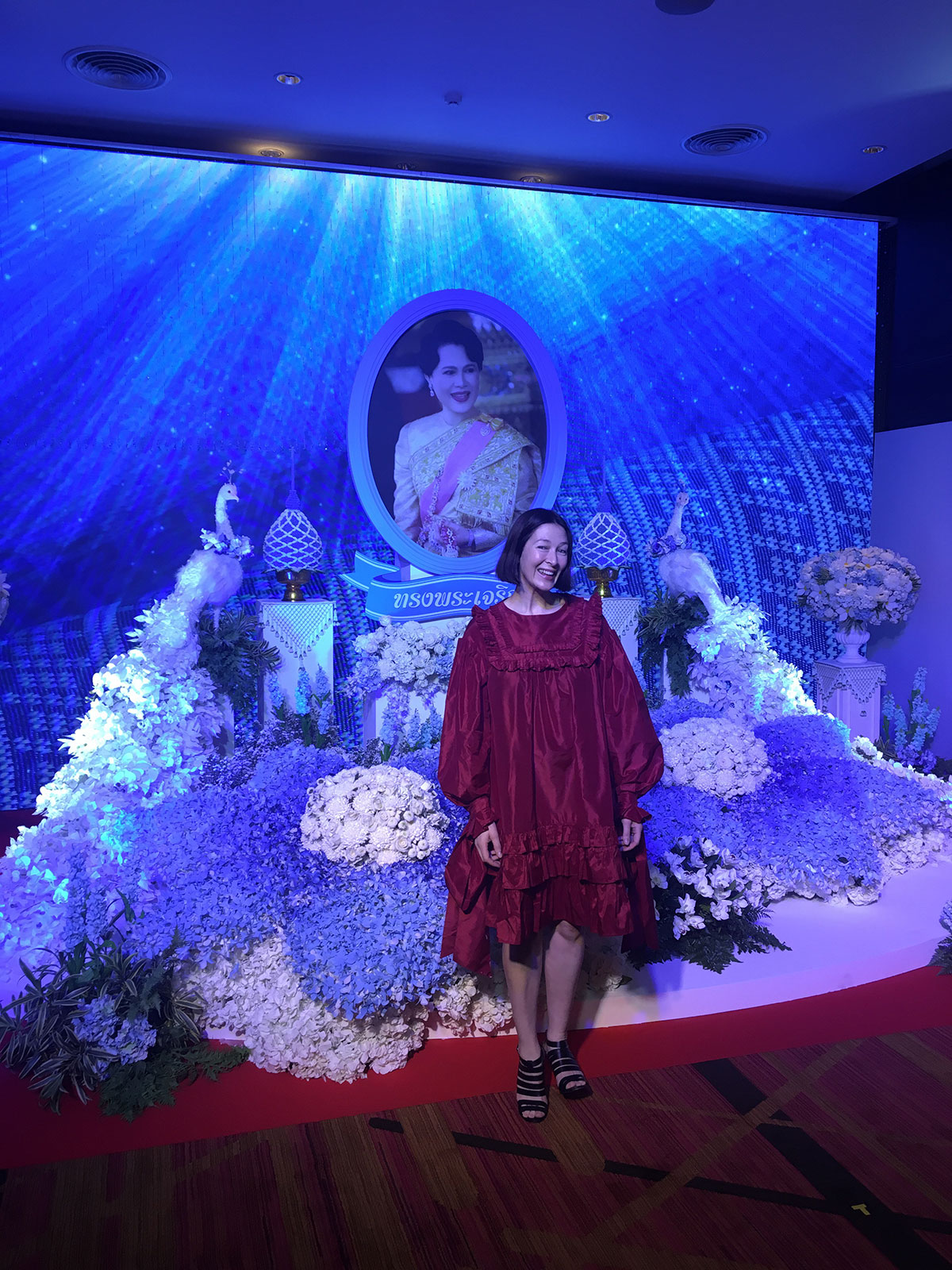 I was one of  58 international and top Thai designers invited to showcase and was honoured to work with the stunning silk especially woven by the Queen's own silk weavers. As you do! I also dressed the beautiful Madam Cotter, wife of His Excellency, Mr.Cotter, the Irish Ambassador to Thailand and Mr. Cotter as well as the Irish Miss Universe, Cailin Tobin. Such an incredible experience, wonderful people, food, fashion and even ended up parting with the legend Jimmy Choo! 
Can't wait to go back next year!